An intelligence hub is a NoSQL database storage location (i.e. Big Table, Hbase, DynamoDB). The main purpose of using an intelligence hub is to post Composer model customer attributes into a centralized location.
The Intelligence Hub page is available from the main menu (

) and selecting the submenu items Intelligence Hub or if already within the Resources pages via the intelligence hub icon (

).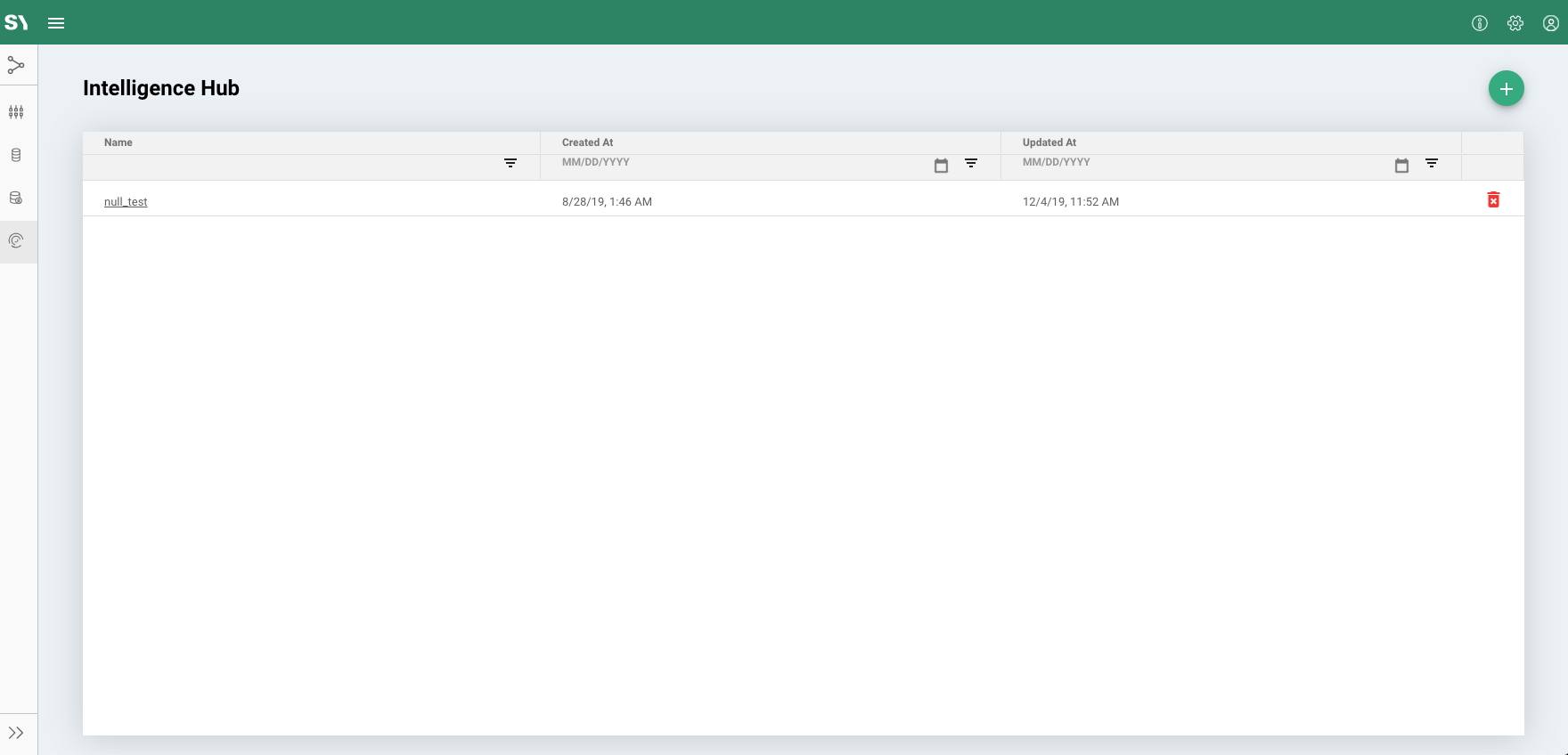 Adding a New Intelligence Hub
Open the Intelligence Hub screen.
Click the plus icon () to add a new intelligence hub.
A create screen will appear.
Provide a unique name and fill out the remaining fields.
Click 'Create'.
A new record will be created on the Intelligence Hub screen and ready to use; typically used within an

Orchestrator

app.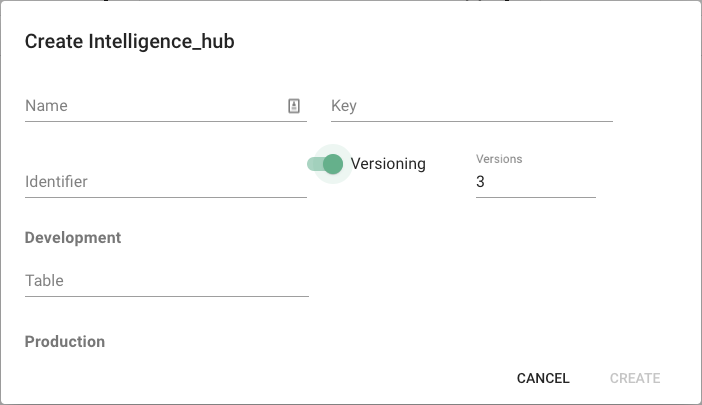 Configurations
Name - Unique name of the intelligence hub.
Key - Auto-populated from the ID store name; suggested leaving as is.
Identifier - N

ame for row key column for the intelligence hub, e.g. visitor_id.

Versioning - Allows the ability to keep a defined number of versions of the hub. Use the toggle to turn on/off. If on, then the field "Versions" is available to define the number of versions.
Development - Testing environment; table name of the table the data will be written.
Production - Production environment; table name of the table the data will be written.
Expected Output
When the new intelligence hub has been created a record will be available on the Intelligence Hub screen.
This new hub will also appear as an option in Orchestrator apps that can be used to post customer attributes.