The Apps screens are accessed from the main menu (

) and selecting any of the menu or submenu items Apps, Synthesizer, Composer, Orchestrator, or Favorites.
Users create, edit, and view apps that have been built in the environment. The apps are organized into groups based on functionality and templates available for each function:
An individual app is available in the group that it was created; all apps set as a favorite will appear in Favorites, regardless of the group it was created. Apps cannot be created from within Favorites.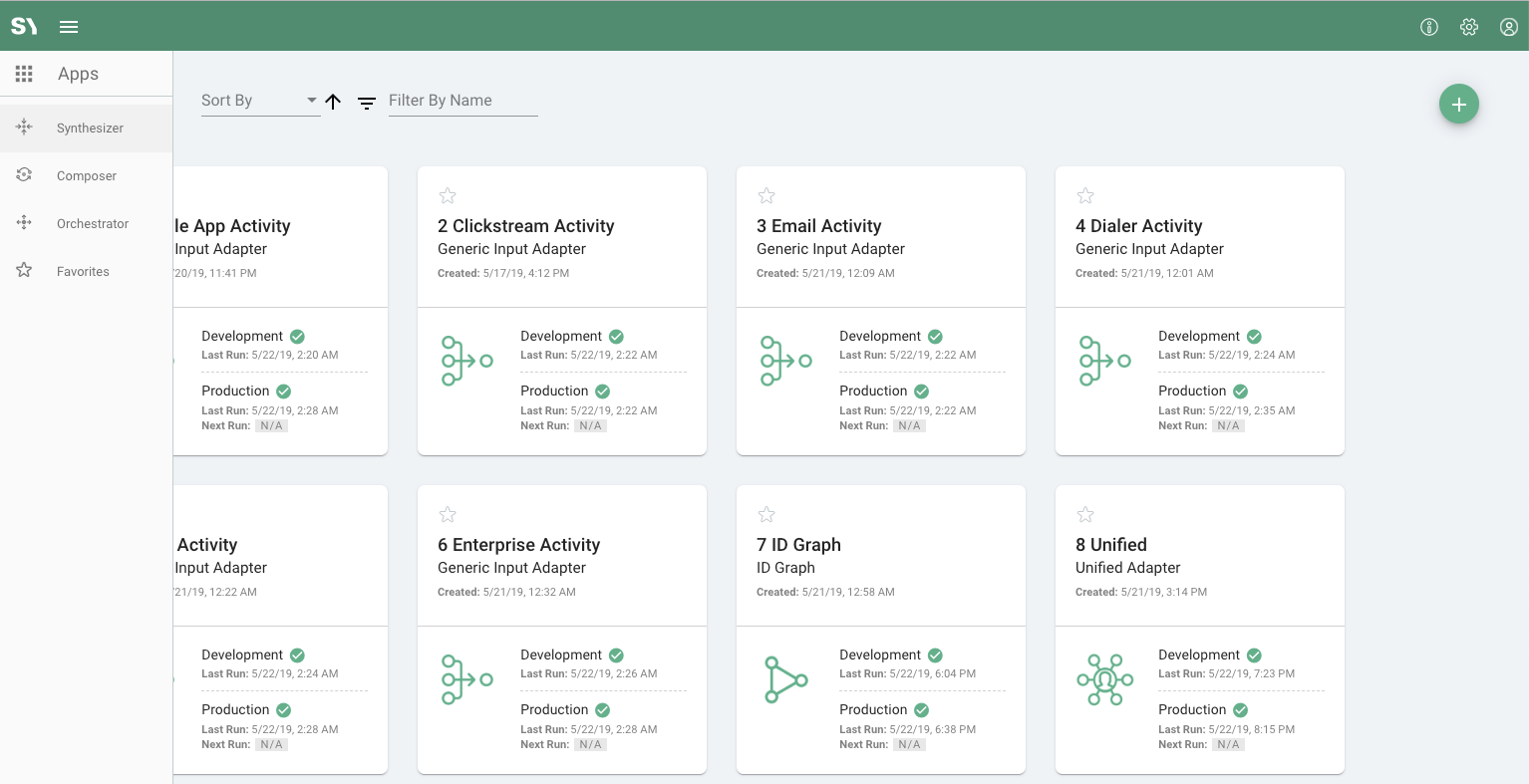 App Card
The app card displays a variety of information regarding the app and its current state: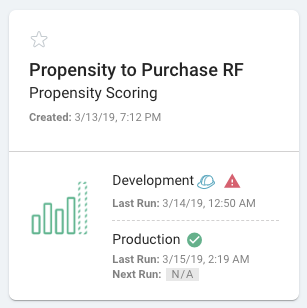 App Details
Clicking on an app card will show the details of the app that include the following areas:
Overview - The overview screen is a feature provided for every app that is found at the top left menu and provides a history of actions taken for the app and high-level details.
Journal - Journal provides a history of saved configurations for the app.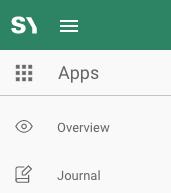 Development - The purpose of the development environment is to test new configurations and ensure the configurations are working by design, before deploying to production.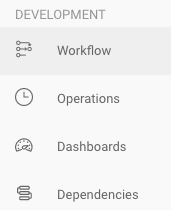 Production - The purpose of the production environment is to execute deployed configurations and the ability to schedule recurring jobs. Production is only available after an app has been deployed for the first time.