The Operations screen is available within an app's Development and Production environment accessible via the clock icon (

). The operations screens provide details about job processing, ad-hoc and recurring, and the ability to modify job settings.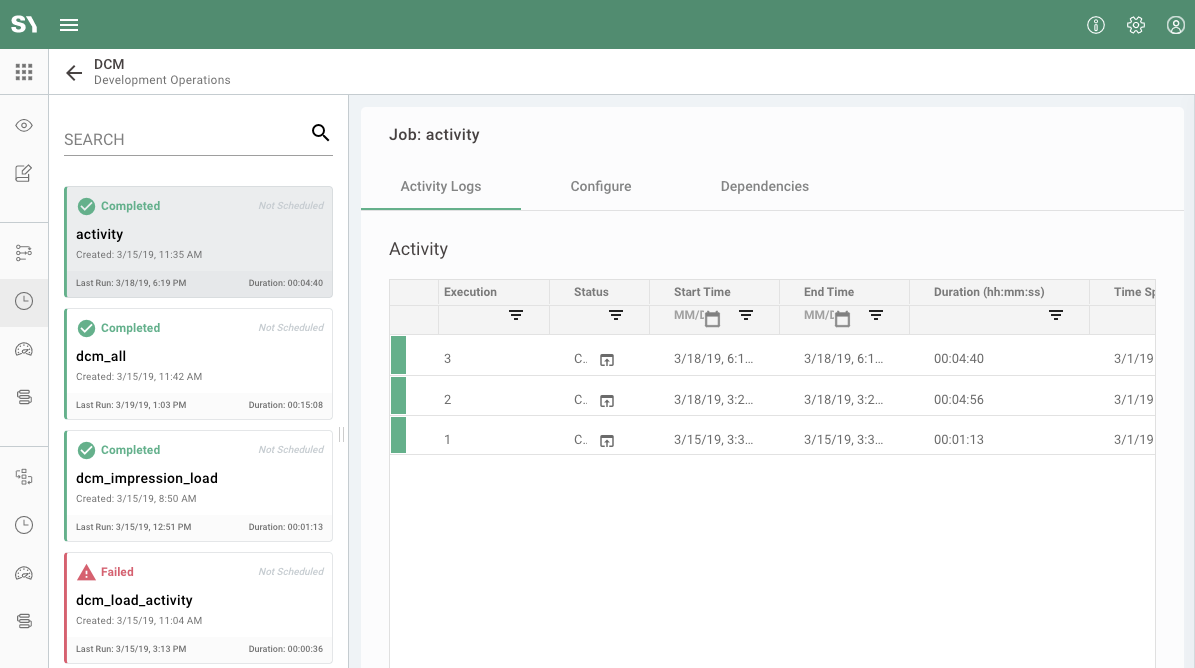 Exit - The back arrow icon (

) exits the app and returns to the app card selection screen within the application group of the app, i.e. Synthesizer, Composer, Orchestrator.
Search / Job Cards - The left side displays one job card for each job that has been created for the app and within the environment, i.e. development or production, that the user is currently navigated.
Each job card displays the following information: Status of the last execution; next schedule (only available in production); job name; Created - created date of the job; Last Run - end time of the last execution; Duration - duration of last execution.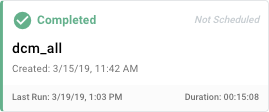 Hovering over the job card also reveals a red x icon (

) that allows for the job to be deleted. A confirmation is required via a message window before the job is deleted.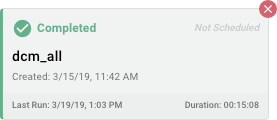 Activity Logs - Activity Logs shows various information and logs of the historical executions of the job. Administrators of the Syntasa application utilize this screen for reviewing an app's job statuses and execution logs.
Configure - Configure allows for editing the included steps of a job, the ad-hoc execution of a job, and, in production only, the scheduling of the job.
Dependencies - Dependencies (only available in production) display the current job in relation to job(s) that it is dependent on and/or jobs that are dependent on it. This is relevant when jobs are scheduled using the option Trigger.