The Dashboards screen is available within an app's Development and Production environment and accessible via the speedometer icon (

). The dashboard screen allows 3rd party visualization applications to be embedded in the app.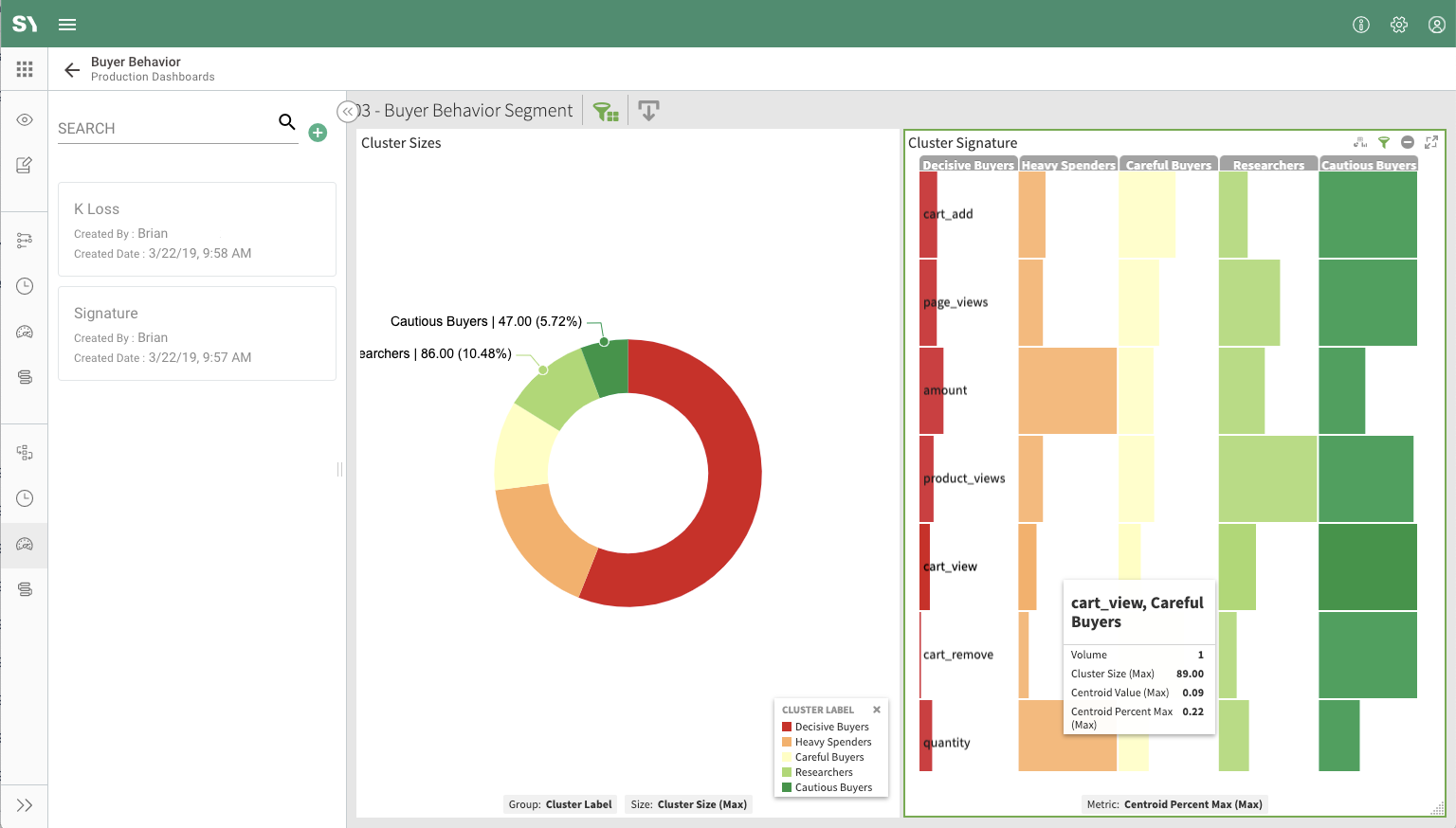 In order to add or edit a dashboard the plus icon (

), for new dashboards, or the pencil icon (

), for existing dashboards, can be clicked to add/alter the dashboard's name and the URL link for the 3rd party visualization application.