Available in September 2022, the latest version of the Syntasa platform provides improvements to the Audience module, adds configuration options to the platform and recently added features, and fixes bugs recently identified.
Improvements
Platform services update - In order to address Apache Log4j vulnerabilities, logging services have been updated to the latest versions. Apache Log4j has been updated to version 2.18; SLF4J has been updated to version 2.0.0-beta1. These updates also address an issue in previewing tables within the Audiences module.
Improved user experience in Audiences - We've implemented improvements to the Audience module to reduce the time it takes users to create and test new attributes and audiences.

Instant attribute and audience values - We've brought forward when attribute and audience values are created so users can more quickly move on from one step to the next in audience creation.
Attribute and audience tester - There's now a test button in attribute and audience builders so you can confirm the conditions being defined result in data matches.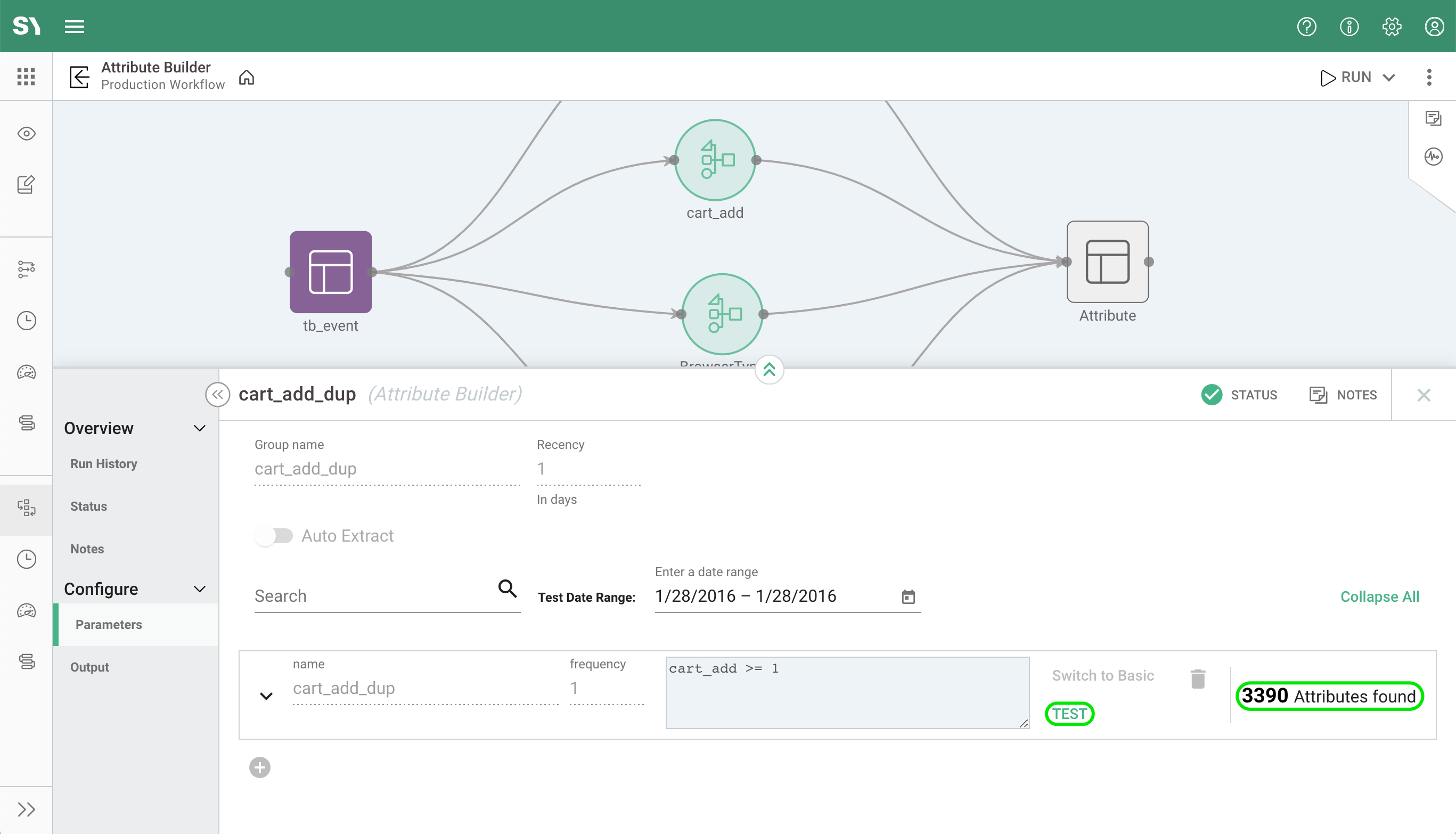 Configurations and fixes
Notebooks - Fixed an issue with a notebook's ability to autoscale clusters.
Help Center - The help icon introduced in Syntasa 6.3 provides a link to Syntasa's online help center, but online access is restricted in some environments. Thus, this menu is now configurable to point to any desired offline document repository or turned off.
AWS platform update - AWS environments have additional regions and zones available on the Infrastructure page.