Available in Syntasa environments installed in AWS, the AWS EMR Cluster runtime type utilizes the cloud service to run jobs, execute code in notebooks, etc., and have all the various settings seen in the cloud service.
The basic runtime attributes required for all runtime types are detailed in Creating Runtime Templates; the settings available for this runtime type are detailed below.
Instance type and options
The AWS EMR Cluster runtime type enables several fields related to the master and worker instance types required for the runtime. The various instance types can be reviewed in AWS's Supported Instance Types article.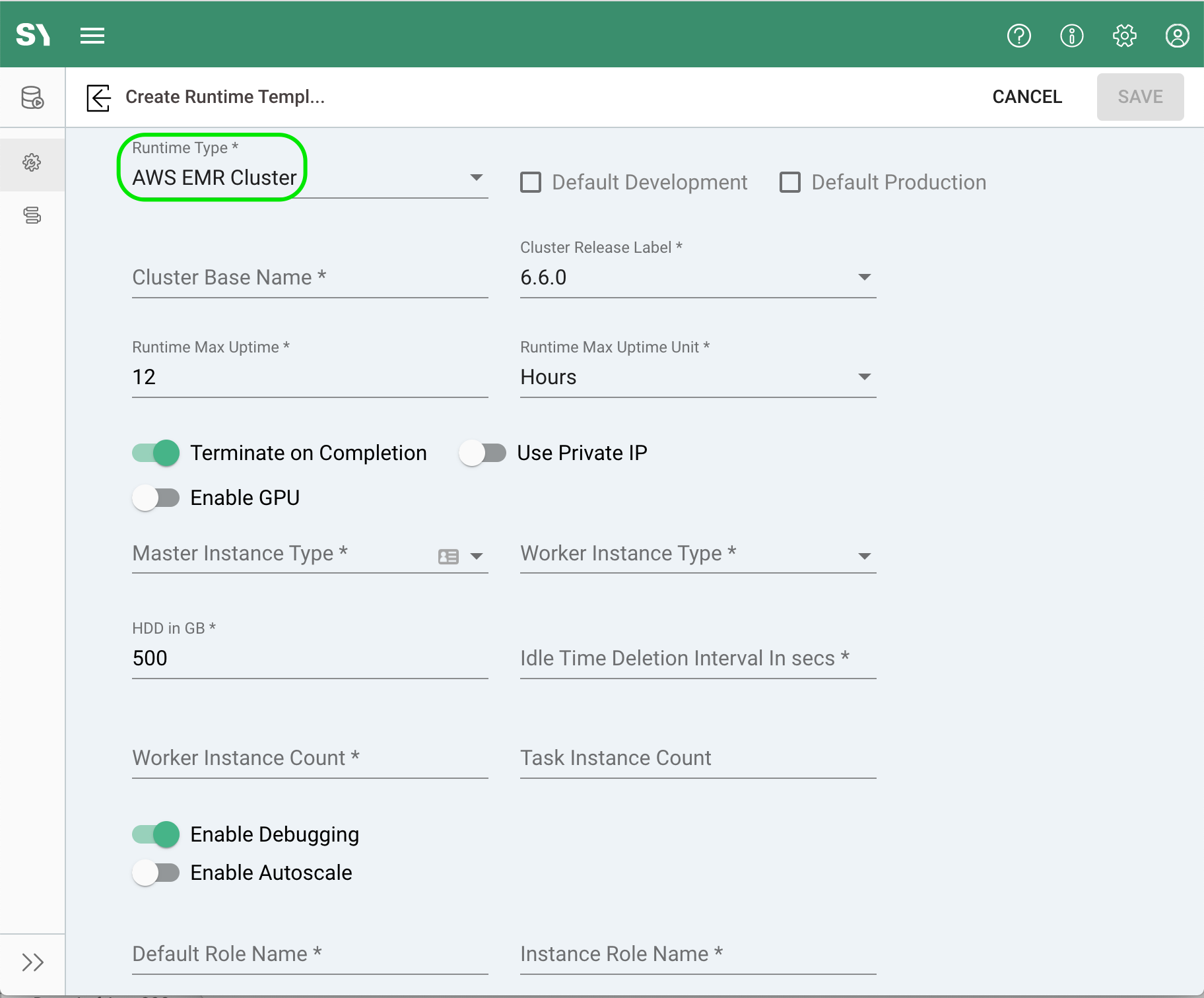 Applications
There are several applications that can be utilized with the AWS EMR Cluster runtime. Checking the associated checkbox will enable the feature(s) on new cluster instances of the runtime template.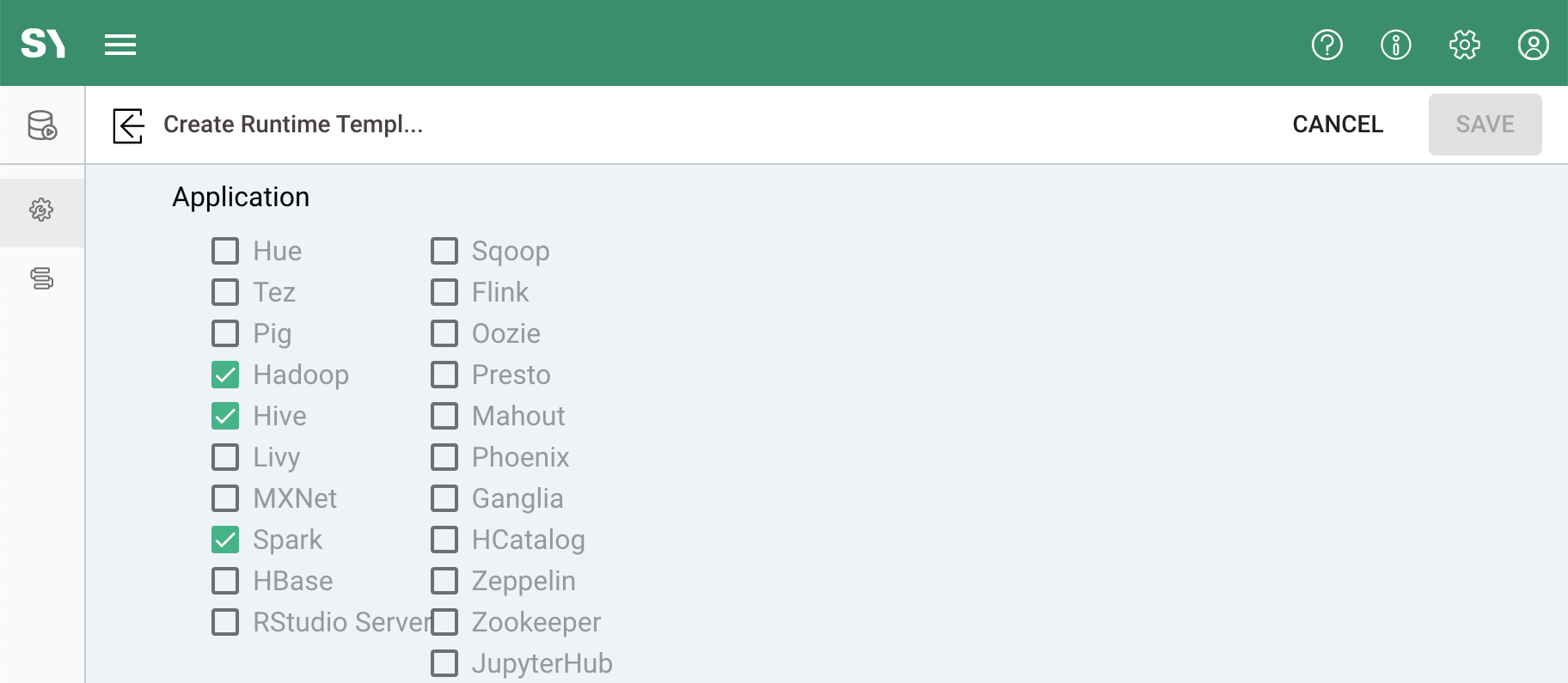 Configuration options
There are also Spark configurations available. Key settings related to the number of cores and memory are defaulted but can be adjusted as needed. Other values available for configuration are detailed in the Apache Spark documentation on Spark Configuration.